JUNO Music Journal
Episode 1
An interview with Luke Doucet discussing the "Sleepwalk Guitar Festival", his new band "Whitehorse" and Luke's experiences at the JUNO Awards.
Episode 2
Kellylee Evans joins the JUNO Music Journal to discuss her many influences in music, The JUNO Awards and her international career.
Episode 3
2-time JUNO Award Nominee and 2009 JUNO Award winner for New Artist of the Year, Lights, joins the JUNO Music Journal from the road to discuss collaborations and her new album,  "Siberia", her fans and her busy tour schedule.
Listen Now!

Subscribe to JUNO Music Journal

Thanks to Shure for providing microphones for the JUNO Music Journal!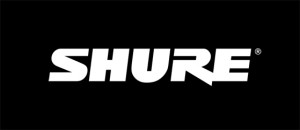 The JUNO Awards - Canada's Music Awards
This is the sole official website of The Canadian Academy of Recording Arts and Sciences ("CARAS") and
any other representation by others in any form is not sanctioned by CARAS nor binding.